Andrei Medeiros Cirne!
Congratulations to Andrei who won first prize in Student Center's 2015 Ciência sem Fronteiras Best Canadian Internship Photo Contest!
The contest ran from June 12 to July 1st 2015. All students who are completing an internship as part of their Ciência sem Fronteiras scholarship (from Brazil) were invited to make a submission.
We thank everyone who participated. To all contestants and other students studying abroad: keep documenting your journey and creating memories that will last a lifetime!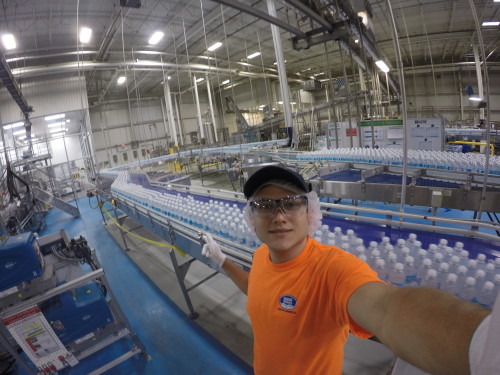 "As my major back in Brazil is Production Engineering, this internship opportunity couldn't have been better. Nestlé and Canada gave me a chance to grow beyond my expectations." – Andrei.
Juliana Muniz won second place.